State Flags & Territory
Official state and territory flag designs are printed on DuPont nylon or 2x2 Ply Polyester by the best U. S. Flag Manufacturers.

We offer our flags for use with In-Ground Flagpoles, Spinning Banner Poles, and our Indoor Presentation Sets.
Browse these categories under "State Flags & Territory"
Customer Account:
Affiliate Account: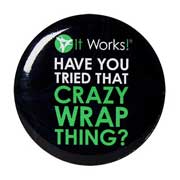 "Bob's Flags loves these wraps!"