Sports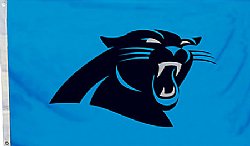 Welcome to Bob's Flags, a leading source for officially licensed NFL merchandise. We carry most of the officially licensed MLB teams and a very limited number of NBA and NHL licensed merchandise.

Bob's Flags professional sports flags include a variety of items from 3x 5' flags (Yes, we have tailgating poles and in-ground flagpoles to fly your team's colors proudly!) house banner flags and garden flags, tall "feather" flags, 8' team wall banners, mailbox covers and select team windsocks and car flags.  We add new products as they become available!  

Officially licensed baseball, basketball, football and hockey items have authentic team logos and colors and are made from the best weather resistant outdoor flag materials.  We are always expanding our line of professional sports as you let us know what you need!

And, to help you prepare for the next big race, we carry a great assortment of racing flags.  Checkered flags, the seven flags of racing, all sorts of things to create the mood for your next Race Weekend.

Browse these categories under "Sports"
---
Featured products under "Sports"

SKU: 4X5IMTD-ARS
List Price: $17.50
You Save: $1.75 (10%)